---
Dentistry faculty helps rebuild jaw and palate in rare procedure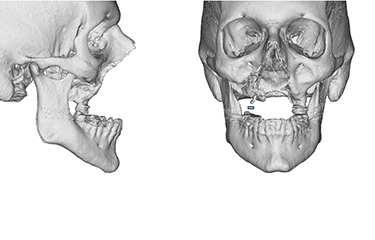 June 3, 2016 – A team of University of Washington surgeons, including two School of Dentistry faculty members, has rebuilt a patient's upper jaw and hard palate in one day in a rare procedure that utilized three-dimensional computerized design and implant-bone integration technology.
---
OMS Newsletters
---
Oral and Maxillofacial Surgery (OMS) is a specialty of medicine and dentistry that focuses on the diagnosis, surgical treatment, and management of diseases and disorders of the face and jaws. Our faculty are trained to treat trauma, congenital and acquired defects and disorders, facial infections, cancers of the head and neck region, as well as to perform extractions, placement of dental implants, and dental anesthesia and sedation. The Department of Oral and Maxillofacial Surgery conducts  predoctoral curriculum in OMS, a 6-year MD/OMS-Certificate Residency Program, and a 1-year, hospital based, General Practice Residency (GPR).
The primary objective of the undergraduate curriculum is to provide didactic and clinical training in routine dentoalveolar surgery, management of medically compromised patients, local anesthesia and sedation, and pain control. The 6-year OMS Residency Program is designed to meet the certification requirements of the American Board of Oral and Maxillofacial Surgery, and includes integrated didactic and clinical instruction in oral and maxillofacial surgery, medicine, general surgery, anesthesia, anatomy, and pathology. The 1-year General Practice Residency Program (with a second year option) is designed to provide advanced training in all areas of dentistry in order to enhance the skills acquired during predoctoral education. These objectives are achieved by integrating a unique clinical and didactic program only available through a dental school/hospital based program.
The guiding principles of our programs include compassion, respect and regard for the inherent dignity of patients, high moral and ethical standards, commitment to evidence-based clinical practice, and technical excellence in the full scope of the profession.