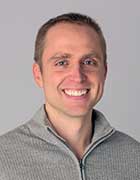 Program Director
Dr. Ryan O'Connor
Address
GPR Program University of Washington
Department of Oral & Maxillofacial Surgery
1959 NE Pacific Street
HSB # B241
Box 357134
Seattle, WA 98195-7134
Applicant Contact
Lani Jodlowski
**please enter "GPR Application" in the subject line
Verification of Residency Training
Please submit request for residency training verification via Fax to: 206.685.7222; Attn: Residency Program Records Custodian
To ensure accuracy, please provide the full name (as well as any aliases), and trainee's Date of Birth, along with trainee's written authorization to disclose information to 3rd party.  We are not able to process training verification inquiries via telephone or email.  Please allow 5-10 business days to process requests.
The University of Washington GPR Program has an accredited first year (12 month) program, as well as accredited optional 2nd year program. While the GPR first year program has a specific structured clinic rotation schedule with accompanying didactic curriculum, The GPR 2nd year program allows clinical rotations and work experience to be tailored to meet the candidate's specific area interest within the scope of Advanced General Dentistry and Special Care Dentistry. GPR Second year residents can select from approved rotational experiences at the University of Washington, including the DECOD Clinic, Harborview Medical Center, The Center for Pediatric Dentistry, and other elective outside rotation sites, such as the Colville Community Dental Clinic.
Admission Requirements
Qualified Candidates must have DDS/DMD from U.S. or Canadian Accredited Dental School and must be a U.S. or Canadian citizen, or U.S. Permanent Resident, and must submit all required program application materials by the PASS application deadline. Eligible candidates for the GPR 2nd year positions must have successfully completed PGY1 of CODA accredited GPR or AEGD training program at an ACGME accredited institution prior to matriculation in addition to the before mentioned requirements. Candidates are assessed for academic achievement and long-term potential. When candidates for the training program are evaluated, no adverse discriminatory judgments are made on the basis of race, sex, religion or nationally.
WA State Licensure Requirement
University of Washington Resident Appointees are required to have an active Washington State provider license credential at the beginning of Residency training and active for the duration of the residency appointment.   Candidates who MATCH or are offered positions post MATCH to the University of Washington GPR Program must be eligible for a Washington State Dentist Resident Limited License upon completion of dental school and before residency start date (July 1).
Application Cycle

The University of Washington General Practice Residency (GPR) First year program participates in both PASS (Postdoctoral Application Support Service), and National Matching Services, Postdoctoral Dental Match Program (MATCH)
U. of Washington GPR Program PASS code is: GPR 686
U. of Washington GPR Program MATCH code is: GPR 9435
Candidates interested in applying to the GPR First year program must submit program application via the PASS program application portal.  Applicants can submit the PASS Application and also register for the MATCH at the same time.  Supplemental Application and application fee:  The supplemental application form, along with instructions for making the application fee of $50 will be sent to candidates once we have received the PASS application.   Candidates interested in applying to the GPR 2nd year program will submit application materials directly to the program (see below).
 Applying to the GPR 2nd year program
GPR PGY2 positions are open to candidates who have completed an accredited GPR or AEGD (PGY1) from an ACGME accredited institution; we encourage everyone who is interested and qualified to apply.
The GPR PGY2 application deadline is Feb 28, 2024.
The GPR PGY1 application deadline is Oct 1, 2023.
GPR 2nd year program Required Application Documents
Official transcript from dental school and undergraduate school
Verification of NBDE  Part I and Part II (Pass), or INDBE (pass)
Current Curriculum Vitae (CV) and personal statement
A minimum of 3 letters of recommendation (1 of the 3 LOR's must be from the GPR/AEGD program director)
Copy of your PASS application submitted for GPR/AEGD PGY 1 program
All applicants will be contacted by the program upon receipt of application materials.  Selected applicants will be contacted directly by the program director for interviews. Please submit GPR 2nd Year program application materials to:
GPR Program Administration
University of Washington
Department of Oral & Maxillofacial Surgery
1959 NE Pacific Street; BOX 357134
Seattle, WA 98195-7134
ATTN:  GPR PGY2  Applications
Candidate Interviews: Program Interviews will be held multiple days in December and will be Virtual (exact dates are TBA)
The University of Washington GPR Program and UW GME support the recommendations by The Coalition for Physician Accountability in response to the COVID-19 pandemic and resident/student education.  This includes virtual interviews,  no in-person interviews will be conducted at any time during this recruitment season, including in-person interviews for our own local UW dental students.
Please check back for information on future virtual GPR Program recruitment events including Resident-led Town Hall meetings, Virtual Happy Hour Socials, and  our Virtual Interview Sessions.
Positions Available
The University of Washington GPR residency program fills 8 first year positions per year via Postdoctoral Dental Matching Program (MATCH).  There are 2 second year residency training positions per year. The PGY2 positions are open to internal applicants, as well as those who completed their PGY1 year at an outside institution; we highly encourage everyone who is interested and qualified to apply. One of the two PGY2 positions is designated as a 12 month residency in Special Care Dentistry through the UW School of Dentistry's  DECOD Program.
Annual Stipends and Fringe Benefits
The University of Washington General Practice Residency program is a fully accredited by the ADA and sponsored by University of Washington Graduate Medical Education (GME).  Candidates who MATCH to this program are subject to and privileged by the terms and conditions of the University of Washington House Staff Association (UWHA) Collective Bargaining Agreements (CBA) contract, in  conjunction with the UW Medicine Resident Fellow Position Appointment (RFPA) contract for University of Washington GME residents during their Residency Appointment period of the training  program.  We strongly encourage all prospective applicants to  review the UWHA CBA (contract) and the RFPA, and all relevant information listed on the UW GME Prospective Residents Website.
AY23 Resident Stipends
2023-2024 Resident Stipends

| Training Year: | R1 | R2 |
| --- | --- | --- |
| Monthly | $6,047 | $6,260 |
| Annually | $61,800 | $64,200 |
 A Note about Vacation
Vacation leave is pre-arranged on an annual basis and vacation requests may be subject to limitations of certain rotation training sites.  Residents are not permitted to take vacation in July, August or June, unless due to a family emergency, or other extenuating circumstance
A few friendly words of experience/wisdom:
We suggest you start considering programs and getting your letters of recommendation requested over the summer.
Ask your evaluators to use utmost honesty in rating you on the electronic forms.
Select faculty, preferably full-time faculty, who know you well and will not only write about your dental skills, but also about you as an individual. We read a lot of evaluations, and those that make the most impact are the ones that highlight the candidate as a complete person.
We do read all materials and essays carefully, so tell us truthfully why you seek residency education and what you hope to get out of it. Use your essay opportunity to explain unusual circumstances in your application materials and to highlight important personal strengths the forms may not reveal. We are seeking to know you as a person through your writing.
Experience tells us that our most successful residents do not always have perfect GPAs or Class Standings. Please apply if you are interested, regardless of how you feel about your GPA or Class Standing.