Contact Information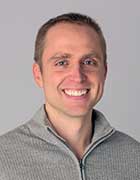 Program Director
Dr. Ryan O'Connor
snocon@uw.edu
Applicant Contact
Lani Jodlowski
gpr1@uw.edu
206-543-7722
Address
GPR Program University of Washington
Department of Oral & Maxillofacial Surgery
1959 NE Pacific Street
Box 357134, HSB # B241
Seattle, WA 98195-7134
*please enter "GPR Application" in the subject line
Verification of Residency Training
Please submit request for residency training verification to:
gpr1@uw.edu or
FAX: 206-685-7222
Attn: Residency Program Records Custodian
To ensure accuracy, please provide the full name (as well as any aliases), and trainee's Date of Birth, along with trainee's written authorization to disclose information to 3rd party. 
We are not able to process training verification inquiries via telephone or email. 
Please allow 5-10 business days to process requests.
This program intensively trains general dentists to understand and competently manage very difficult medically, mentally, emotionally and physically compromised adult and child patients utilizing the resources and facilities of a hospital. Advanced training is provided in all areas of dentistry to enhance the skills acquired during predoctoral education.
Program Goals
Train the resident to be skilled in patient evaluation, laboratory diagnosis, medical history, physical assessment, diagnosis and treatment of common dental emergencies, recognition and management of medical emergencies in the dental setting, directing health promotion and disease prevention, and, use of advanced dental treatment modalities.
Train residents to plan and provide multidisciplinary oral health care for a wide variety of patients including patients with special needs.  Includes obtaining informed consent, consultation and referral, and managing the delivery of patient-focused oral health care.
Train residents to function effectively as primary oral health care provider within interdisciplinary health care teams, including consultation, referral, service-to-service hand-off protocols, and interacting with and understanding the role of auxiliary personnel and hospital administration as part of delivery of patient-centered care.
Provide advanced education and training in pain and anxiety management techniques: both behavioral and pharmacological, so residents can competently select and apply appropriate means of pain and anxiety control.  to include inhalation, oral and parenteral minimal and moderate sedation technique.
Residents will learn hospital and operating room protocol and provide dental treatment in a hospital operating room setting, and, administer and manage perioperative and post-operative patient care.
Apply scientific principles to learning and oral health care by; promoting critical thinking; evidence or outcomes based clinical decision-making; utilization of technology-based information systems, library resources, internet, social media; journal review peer review discussions, case review discussions, and attending national professional conferences and meetings.
Utilize the values of professional ethics and responsibility, lifelong learning, patient centered care, adaptability, and acceptance of cultural diversity in professional practice and instill a sense of commitment to community service; especially to  under-served  patients and those in  lower socioeconomic status.