UW School of Dentistry
General Practice Residency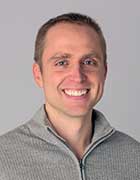 Program Director
Dr. Ryan O'Connor
Applicant Contact:
Susan Lael
**please enter "GPR  Application" in the subject line
Address
GPR Program University of Washington
Department of Oral & Maxillofacial Surgery
1959 NE Pacific Street
HSB # B241
Box 357134
Seattle, WA 98195-7134
Phone
206.543.7496
Verification of Residency Training: Please submit request for residency training verification via Fax to: 206.685.7222; Attn: Residency Program Manager. To ensure accuracy, please provide the full name (as well as any aliases), and trainee's Date of Birth, along with trainee's written authorization to disclose information to 3rd party.
This program intensively trains general dentists to understand and competently manage very difficult medically, mentally, emotionally and physically compromised adult and child patients utilizing the resources and facilities of a hospital. Advanced training is provided in all areas of dentistry to enhance the skills acquired during predoctoral education.
Program Objectives
Train the resident to be skilled in patient evaluation, laboratory diagnosis, medical history, physical assessment, diagnosis and treatment of common dental emergencies, recognition and management of medical emergencies in the dental setting, as well as enhance their knowledge and experience in general dentistry with advanced techniques.
Provide significant didactic and clinical experiences that enhance the resident's oral diagnostic and treatment-planning skills to meet the comprehensive dental needs of the patient, functioning as the primary care provider and coordinating the management of complex cases, recognizing when to refer more complex problems to the appropriate medical or dental specialists.
Promote the resident's knowledge, skill, and confidence to participate in a multidisciplinary treatment team, functioning efficiently in the dental and hospital setting, understanding the interactions with auxiliary personnel in team participation on practice and hospital administration and delivery of care.
Educate the resident in different patient management techniques; to competently select and apply appropriate means of pain and anxiety control, including inhalation, oral, and parenteral minimal and moderate sedation techniques; as well as hospital and operating room protocol to administer pre- and post-operative care, and perform treatment in a hospital operating room setting.
Instill a sense of how Hospital Dentists can serve the community, especially the underserved/low-socioeconomic status patient populations as well as special needs populations regardless of the patient's medical, mental, emotional, or physical compromise.
Motivate the residents to develop their ability to self-assess their skills and limitations, while motivating them to be inquisitive, striving for quality education and continuous self-improvement.
Enable the resident's ability to retrieve, critically review and assess pertinent scientific literature, through literature review sessions, lecture and grand round presentations.