DDS Programs
Information about admissions, RIDE, and IDDS.
Graduate & Postdoctoral Programs
Certificate, graduate, and residency programs.
Internships, Externships, & Observerships
Predoctoral Course Catalog
Student Life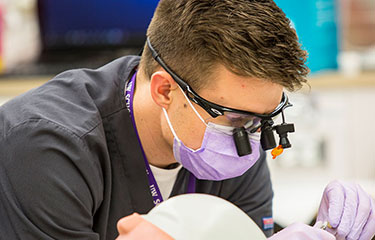 Honors and Awards 2021 and Scholarship Luncheon 2020
Among the School of Dentistry events canceled were our annual Honors and Awards ceremony and our Scholarship Luncheon, which traditionally take place in June a day before commencement. We regret that these cancellations were caused by the pandemic. However, we would still like to recognize our scholarship recipients, donors and our academic standouts, and are doing so online. Congratulations to our students, and many thanks to our scholarship donors!
Honors and Awards 2021 (PDF)
Scholarship Booklet 2020 (PDF)