UWSOD
Frank A. Roberts, DDS, PhD
Dr. Frank Roberts is the Director of RIDE and as a teacher, clinician, and science researcher, he brings important perspectives to the RIDE team. He is an Associate Professor and Pre-doctoral Program Director in the Periodontics Department at the University of Washington and Chief of Periodontics at the Seattle Veterans Administration Medical Center. Dr. Roberts' research involves understanding the molecular mechanisms of chronic inflammatory disease progression, the bacterial pathogenesis of periodontitis, and biology and imaging of dental implants. As a member of the UW School of Medicine curriculum committee, Dr. Roberts represents the UW School of Dentistry on all aspects of overlapping course work.
John R. Evans, DDS
Dr. John Evans is an Associate Professor, Acting Vice-Chair, and the Director of Undergraduate Education in the Department of Oral Maxillofacial Surgery. In addition, he is the Chair of the Curriculum Committee and the Dean's Taskforce on Professionalism & Ethics. As the Associate Director of RIDE, Dr. Evans brings his leadership and experience to the RIDE Program in the development of strategic plans and off-campus clinical training sites that will serve to expand the opportunities available to all UW students.
Natasha M. Flake, DDS, PhD, MSD
Natasha Flake is an Associate Professor in the Department of Endodontics, where she serves as Director of Predoctoral Endodontics. Dr. Flake earned a BS in Biological Sciences from the University of Missouri, a DDS and PhD in neuroscience from the University of Maryland, and an MSD and Certificate in Endodontics from the University of Washington. Her research interests include the mechanisms of nociception, pain, and analgesia, as well as regenerative endodontic outcomes. Dr. Flake has been honored locally and nationally for her teaching. She has served on the Board of Directors of the American Association of Endodontists and is currently an officer in the Endodontic Section of the American Dental Education Association. Dr. Flake is a Diplomate of the American Board of Endodontics, and she practices endodontics in private practice in Seattle, Washington.
Rachel E. Greene, DDS
Dr. Rachel Greene is the Regional Clinical Director of Western Washington for the Service Learning Rotations and also works with students as a Clinical Assistant Professor in the Department of Restorative. Dr. Greene is also an affiliate faculty member of the UW Center for Health Sciences Interprofessional Education (IPE) Research and Practice and serves as the Chair of the School of Dentistry's IPE Committee. She has 5 years of experience in community-based dental education and has published on the topics of program development and sustainability. As the Regional Clinical Director, Dr. Greene is involved in program development, off-site clinic oversight, and student mentorship. Dr. Greene is a graduate of the University of Michigan School of Dentistry and also practices dentistry part time in private practice.
Randall M. Maebo, DDS
Dr. Randy Maebo is the Director of Clinical Education and Calibration at the School of Dentistry as well as serving on the RIDE team. At RIDE he will be aiding in providing calibration of clinicians at off-site locations and coordinating their efforts with those at the UWSOD to ensure that students receive a uniformly excellent education. Dr. Maebo is a 1989 graduate of the University of Washington School of Dentistry. He is a Clinical Associate Professor in the Department of Restorative Dentistry where he has served for over 27 years. Additionally he was a member of the Admissions Committee for over two decades. He maintained a private dental practice in Bellevue until 2019 and taught clinical restorative techniques to senior dental hygiene students at the Lake Washington Institute of Technology Dental Hygiene Program since its inception. Dr. Maebo is active in organized dentistry as a member of the ADA, WSDA, SKCDA, and ADEA. He has volunteered for the Seattle King County Peer Review committee for 29 years and is an officer of the UW chapter of Omicron Kappa Upsilon. Dr. Maebo also led a humanitarian trip to Vietnam where his team provided free dental care to residents of an institution for the deaf and blind. He is committed to supporting rural and underserved communities.
Wendy E. Mouradian, MD, MS
Dr. Wendy Mouradian is Professor Emeritus of Pediatric Dentistry and Strategic Advisor for RIDE Expansion. She was the founding Director of the RIDE Program and the immediate Past Associate Dean of Regional and Academic Affairs. In the past, Dr. Mouradian has served as Special Advisor on Oral Health to the Health Services and Resources Administration (HRSA) on the integration of oral health into primary care, and was Project Co-Director of the Surgeon General's Workshop and Conference on Children's Oral Health for the National Institute of Dental and Craniofacial Research (NIH). Her research areas have included oral health workforce issues, ethics and policy issues in the provision of oral health care to children, quality of life for children with craniofacial conditions, and inter-professional collaboration. Dr. Mouradian is also appointed in the Schools of Medicine and Public Health.
Sangeetha Nedunchezhian, BDS
Dr. Sangeetha Nedunchezhian has her BDS from Chennai, India. She brings with her over 20 years of Clinical practice experience and currently serves as a Clinical Instructor in the Restorative department. She teaches Comprehensive Care in the pre-doctoral clinics and also teaches pre-clinical Removable Prosthodontics courses. She is also the Restorative Faculty liaison for the RIDE program and is a co-director of the summer treatment planning- Intro to Clinical Practice.
Bruce D. Silverstein, MD, FACP, AGAF
Dr. Bruce Silverstein is a Clinical Professor of Medicine/Gastroenterology and Adjunct Professor of Oral Medicine. He is the course director for the Energetics and Homeostasis Foundation Block in the School of Medicine and serves as the liaison between the School of Medicine and School of Dentistry for the implementation of the first 18 months of biomedical education. He also serves as the director of bio-medical education for the School of Dentistry. His research interests center around the use of technology in the teaching and delivery of medicine.
Mary Krempasky Smith, DDS
Dr. Mary Krempasky Smith is a part time faculty member with the RIDE program at the Spokane Riverpoint campus. She is responsible for coordinating the 4th year clinical rotations in community health clinics throughout Eastern Washington. In addition, she organizes courses to introduce the first year students to community health clinics, sports dentistry, and dental specialties. She also teaches "Emergency Dental Procedures for the Medical Provider in Rural and Underserved Areas." Dr. Smith brings over 30 years of private practice experience as well as knowledge of organized dentistry. In 2013, she graduated from Gonzaga University with an MBA in Healthcare Management. Dr. Smith lectures for the ADA Success Seminar Series on Practice Management topics.
I-Chung (Johnny) Wang, DDS, MPH, MS
Dr. Johnny Wang received his dental degree from Chung Shan Medical and Dental University in Taiwan, his Masters of Public Health from the University of Alabama at Birmingham School of Public Health, and his Certificate in Periodontics and Masters of Science also from UAB. Dr. Wang is a Clinical Associate Professor in Periodontics, the Chief of Periodontics at the University of Washington Medical Center, and a Diplomate of the American Board of Periodontology. His research includes quantifying the effects of systemic health on periodontal status and the clinical outcomes of immediate and delayed implant placement and loading. He also sits on the Curriculum Committee and Student Progress Committee. Dr. Wang's role on the RIDE team is as faculty liaison for educational technology. He works with the course directors to ensure equivalency of education for RIDE students at remote locations, and participates in the calibration of preceptors at RIDE community rotation sites.
Eastern Washington University (EWU)
Art DiMarco, DMD
Dr. Art DiMarco is Director of the RIDE Program in Spokane and Affiliate Faculty at UWSOD. In addition, he is professor of dental hygiene at Eastern Washington University and a long-term clinician, author, and educator. During his more than thirty-five years of clinical practice, he has taught in a number of dental, dental hygiene, and dental assisting programs. His research and publications have focused primarily on the efficacy and administration of local anesthesia in both educational and non-educational settings. Paralleling these activities, he continues to teach many didactic and hands-on university and continuing education courses in local anesthesia for dentists, dental hygienists, and dental and dental hygiene students. In addition to the Curriculum Committee on which he serves, he is also a member of the UWSOD Student Progress Committee as Spokane RIDE representative.
Judd Case, PhD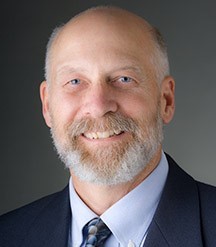 Dr. Judd Case is in his eleventh year at Eastern Washington University having served as the Dean for the College of Science, Health & Engineering/College of STEM for most of that time. Currently Dr. Case is serving as dean of Special Projects with a major emphasis being the relationship between EWU and the University of Washington around dental and medical education. He teaches Oral Histology & Embryology in the RIDE program for the University of Washington's School of Dentistry and histology for the UW WWAMI Spokane medical program.
He received his PhD in evolutionary biology from University of California, Riverside and his research has centered on vertebrate paleontology to answer questions in the areas of evolution, biogeography and recently on the effects of climate change on the past life in Antarctica. Dr. Case has extensive Antarctic field experience having conducted nine field seasons in the Antarctic Peninsula, which has been funded by grants from the National Science Foundation. This past summer, he was honored by the Scientific Committee on Antarctic Research (SCAR) as one of two professors worldwide to receive their prestigious Visiting Professor Award for 2016-17.
Dr. Case is a leader in STEM education and creating a pipeline of students from K-12 to the university and then to the workforce as a member of the Spokane STEM Network and a board member of Washington MESA (Math, Engineering, Science Achievement). Additionally, he is a member of the board of directors for the new Mobius Science Center in Spokane.
Lawrence R. Lawton, DDS, MSD
Dr. Lawton is an Affiliate Faculty member for the RIDE Program in Spokane at the EWU campus. He is co- teaching the Foundations of Dental Medicine course and also is charged with managing the Block Foundations Course for the SOD in Spokane. He has served on the Admissions Committee for the SOD and has taught the Introduction to Clinical Medicine class for RIDE/WWAMI for the past eight years. He is an Associate Faculty member of the Department of Oral Medicine and has previously taught at the EWU Dental Hygiene Program. Dr. Lawton brings his 40+ years of small town private practice to the students as well as his experiences as an institutional and hospital dentist. He also practiced Oral Medicine at Group Health Cooperative for 32 years. Dr. Lawton has served organized dentistry all during his career at local, state, national, and international levels. He was President of the Washington State Dental Association and on the ADA Council of Scientific Affairs. He is currently a Regent for the American College of Dentists and will be coordinating the Oral Pathology class in the summer session at EWU.
Richard McCoy, DDS
Dr. Richard McCoy retired from his position as Chair of the Restorative Department at the UWSOD in 2006, and since that time has served as part of the RIDE team. He brings a wealth of academic and clinical experience to this unique program. Having graduated from the University of Washington and completing a career in the United States Navy, including a tour of duty as Commanding Officer of the Navy Dental Command in Jacksonville, Florida, he brings extensive administrative experience to the RIDE environment. He served as Director of the Operative Department at the U.S. Naval Graduate Dental School at Bethesda, Maryland and Chairman of the Restorative Department at Northwestern University Dental School before he matriculated to the University of Washington. His M.S. in Restorative Dentistry/Gnathology from Loma Linda uniquely qualified him to teach Operative Dentistry, Dental Anatomy and Occlusion. Having been heavily involved in teaching and creating the curricula for these courses at the UWSOD from 1992 to 2006, he provides a unique pathway for equivalent teaching of these topics in the RIDE Spokane program.
Shweta Puri, DDS, MS
Dr. Shweta Puri serves as the Course Director for Restorative Dentistry courses at the RIDE program in Spokane including Dental Anatomy and Occlusion, Operative Dentistry and Immediate dentures. She earned Bachelor of Dental Surgery in India (2004) followed by a certificate in Prosthodontics (2014) and MS in Prosthodontics (2015) from Loma Linda University, California. She also works at a private practice part-time.
Douglas R. Verhoef, DDS
Dr. Doug Verhoef retired from University of Washington School of Dentistry in the summer of 2012, where for his last ten years he served as the Clinical Course Director for Restorative Dentistry. He is a native of Seattle, graduated with a B.S. degree from the University of Washington in 1969 and a DDS degree from the School of Dentistry in 1973. He then served with the United States Army until his retirement in 1998 with the rank of Colonel. He has been given several student awards and in 2009 was presented with the Bruce Rothwell Distinguished Teacher Award. Dr. Verhoef has had great interest and involvement with the RIDE program for many years and served as an advisor to RIDE in preparation for its first graduating class in 2012. He now serves as the Course Director and facilitator for all Restorative Dentistry distance learning courses in Spokane, to include Dental Materials and Occlusion, Operative Dentistry and Dental Materials. He still maintains membership of the UW School of Dentistry Admissions Committee. He is a Fellow in the American College of Prosthodontists and a Diplomate of the American Board of Prosthodontics. His wife, Margaret, is a native of Spokane, and his daughter and mother also reside in the city.