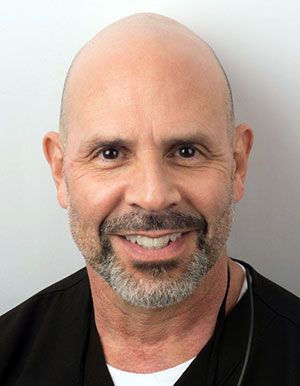 Associate Professor, Restorative Dentistry
Director, Graduate Prosthodontics
206-543-5923
Education and Training
Dr. Ramos received his D.D.S. from the University of Texas Dental Branch at Houston in 1985 and his certificate in the Advanced Education Program in Prosthodontics from Walter Reed Army Medical Center in 1994. He is a Diplomate of The American Board of Prosthodontics, a Fellow in the American College of Prosthodontists and the International College of Dentists. Additionally, Dr. Ramos is member of the American Academy of Fixed Prosthodontics, the American Dental Association.
Awards and Professional Service
Before becoming the director of the Graduate Prosthodontics residency program at the University of Washington, Dr. Ramos served for 30 years in the U.S. Army Dental Corps. Most recently, he was the director of the Advanced Education Program in Prosthodontics for the Army and the Prosthodontic Consultant to the Army Surgeon General. Dr. Ramos' awards include the Maj. Gen. Bill B. Lefler Federal Services Award, U.S. Army Dental Command Educator of the Year, the Surgeon General's "A" Designator Award, U.S. Army Medical Department Official Order of Military Medical Merit, Legion of Merit, Expert Field Medical Badge and the Combat Action Badge.