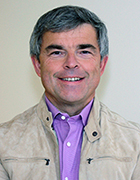 Professor, Oral Health Sciences
Adjunct Professor, Epidemiology
206.616.1563
D-670C
Hujoel
Education:  The Free University of Brussels (dental degree), the University of Washington (specialty training in periodontics and a doctoral degree in epidemiology), and the University of Michigan (a master of science in biostatistics).
Service: Clinical practice limited to periodontics
Nutrition  with a focus on low carbohydrate diets
The harmful effects of diagnostic radiation
Evidence-Based Methodology and Applications
Hujoel PP.  Vitamin D and Dental Caries:  Systematic Review and Meta-analysis. (2012) Nutrition Reviews. In press.
Hujoel PP, Becker W, and  Becker B: Monitoring Failure Rates of Commercial Implant Brands; Substantial Equivalence in Question? (2012) Clinical Oral Implants Research.
Hujoel P, Zina LG, Cunha-Cruz J, Lopez R. Historical perspectives on theories of periodontal disease etiology. Periodontol 2000. Feb 2012;58(1):153-160.
Rethman MP, Beltran-Aguilar ED, Billings RJ, et al. Nonfluoride caries-preventive agents: executive summary of evidence-based clinical recommendations. J Am Dent Assoc. Sep 2011;142(9):1065-1071.
Hujoel PP, Stott-Miller M. Retinal and gingival hemorrhaging and chronic hyperglycemia. Diabetes Care. Jan 2011;34(1):181-183.
Hujoel P. Dietary carbohydrates and dental-systemic diseases. J Dent Res. Jun 2009;88(6):490-502.