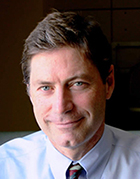 Professor and Chair, Oral Medicine
Professor, Oral Health Sciences
206-616-2123
Drangsholt
Dr. Drangsholt received his DDS degree from the University of Washington in 1984 and completed a general practice residency at Michael Reese Hospital and Medical Center in Chicago in 1985. He began a general dental practice in Kent, Washington, in 1985 where he continued to practice from half to full time until 1995. He returned to the University of Washington and earned his M.P.H. in Epidemiology in 1992, a certificate in Oral Medicine in 1995 and completed his PhD in Epidemiology in 2004. He was appointed as a tenure-track assistant professor in 2006 , was promoted to associate professor with tenure in 2009, and full professor in 2012. He was appointed Chair of the Department of Oral Medicine in 2010, and continues in that role. He served on the American Board of Oral Medicine from 2012 to 2021, serving in multiple roles including president. He received the Distinguished Alumni Award from the University of Washington School of Dentistry in 2019.
Dr. Drangsholt currently teaches in multiple medical/dental school and oral medicine graduate courses. He mentors Oral Medicine graduate students in various research projects. He has given over 150 presentations, including invited research presentations in Denmark, Germany, United Kingdom, Sweden, Thailand, and Australia, besides multiple universities across the US. He is the past president of the Neuroscience Section of the International Association for Dental Research, and past president of the University of Washington Dental Alumni Association.
Dr. Drangsholt provides patient care in the Oral Medicine Clinical Service department at the University of Washington, where his clinical practice is limited to the diagnosis and treatment of temporomandibular disorders, oral-facial pain, oral mucosal lesions, and other oral-facial diseases. He also provides care at the Center for Pain Relief, University of Washington Medical Center since 2011.
His current research projects include finding better ways to diagnose orofacial pains, investigating the causes of orofacial pain conditions, rethinking the classification of orofacial pains, and generally applying epidemiologic methods to major orofacial health problems. He has published over 90 peer-reviewed scientific articles, book chapters, reviews and letters to the editor.